HICKWALL officially be an agent of FOOTMASTER® in Taiwan
NEWS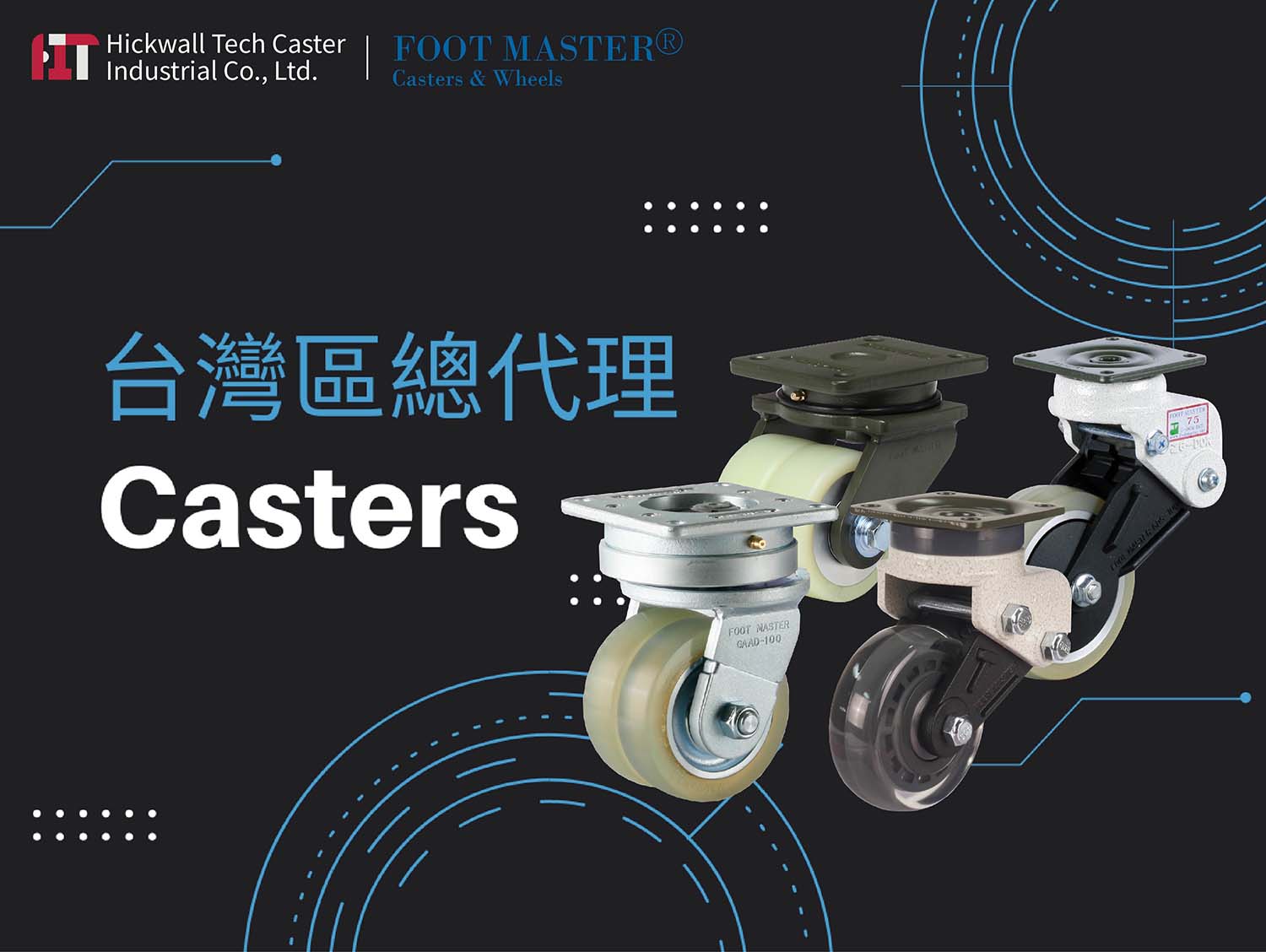 HICKWALL introduced the well-known caster brand-FOOTMASTER® from South Korea to start a innovation and development.
Since HICKWALL established in 1994, our company has been committed to providing customers with the highest quality products and services. We became the sole agent of FOOTMASTER® in 2022. It's also a milestone for our company.
FOOTMASTER® creates caster innovations in the global market which includes innovative technology, and high-quality products. As an agent of FOOTMASTER®, we will bring the best solutions to our customers to meet the needs of casters in various fields.
The products are designed delicated and manufactured with high quality materials to ensure excellent performance and durability. Whether in semiconductor factories, automation industry, heavy industry and other related industries, FOOTMASTER® could provide products with stability who brings users an excellent experience.
Our team has been professionally trained to provide customers with the most professional consulting and technical support. They could learn about the technical lessons and application of FOOTMASTER® products. Whether you are designing a new product or need to replaced casters for existing equipment, we can provide the most professional solution.
FOOTMASTER® has variety of products with diverse characteristics, such as shock absorbing, noise resistance and heavy load capacity, etc., whether you require for shelves, logistics equipment, workbenches, medical equipment or other fields, it can meet your needs. Being an agent of FOOTMASTER® will bring great value and competitive advantage to customers. Whether you are an industrial manufacturer, automated warehousing logistics or a retail owner, we can become your indispensable partner.
We will continuing strive to provide excellent service and support to ensure that customers get the best experience when using FOOTMASTER® casters. We welcome you to contact us at any time to learn more about FOOTMASTER® caster products and how to apply them to your demand.
In this era is full of opportunities and challenges, HICKWALL will continue to uphold the concept of innovation and development to provide customers with more high-quality solutions. We are full of confidence in our future cooperation with FOOTMASTER® and look forward to achieving greater success in the industry.
Thank you for your support and attention to HICKWALL!
Sincerely,
HICKWALL